On Top of Bald Mountain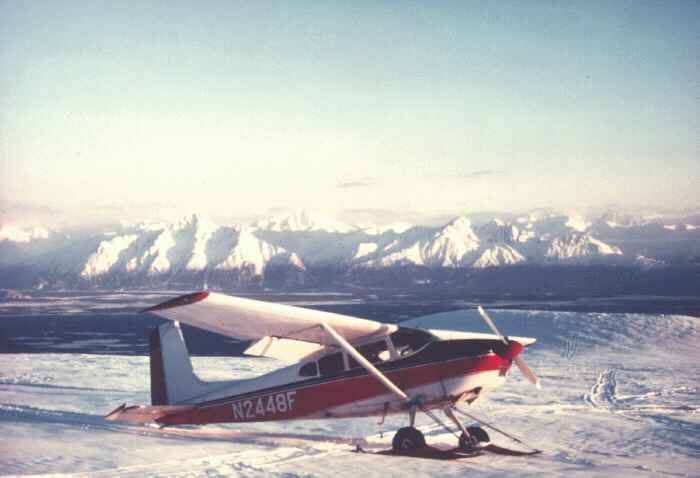 This picture was taken by Terrie (Gekler) Gottstein in March 1980, on top of Bald Mountain (approx. altitude: 5,000 ft). Bald Mountain is located in the Talkeetna Mountains, approximately 40 air miles north of Anchorage. In the background are the Chugach Mountains, with the Matanuska Valley shown below.
The pilot who landed there was Jim Gottstein. On previous landings, Mr. Gottstein deposited passengers at the same landing site, and they skied down.
Photo copyright 1980 by Terrie G. Gottstein